This article was originally published in Chinese on Momentum Works' WeChat platform, and translated into English by the Momentum Works team.
Last weekend, it was rumoured that Shopee had finally given up on the Indian market. Some eagle-eyed kids noticed that Shopee seemed to have stopped its marketing in India on Friday:
On March 28, Shopee confirmed to Reuters that it had decided to withdraw from India "due to uncertainties in the global market" and that it would ensure the withdrawal was "as orderly as possible".
The official announcement for the shutdown was also released.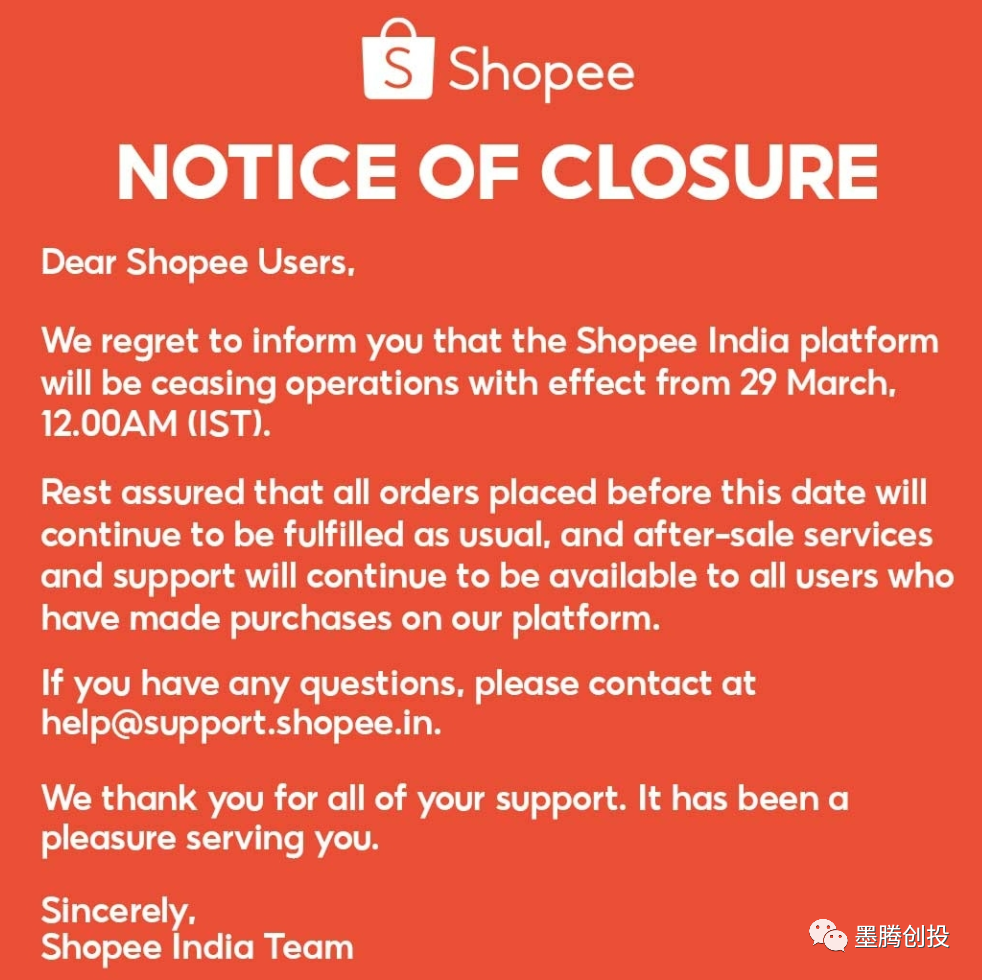 The promised Qingming promotion is also gone (the most helpless might be the logistics company):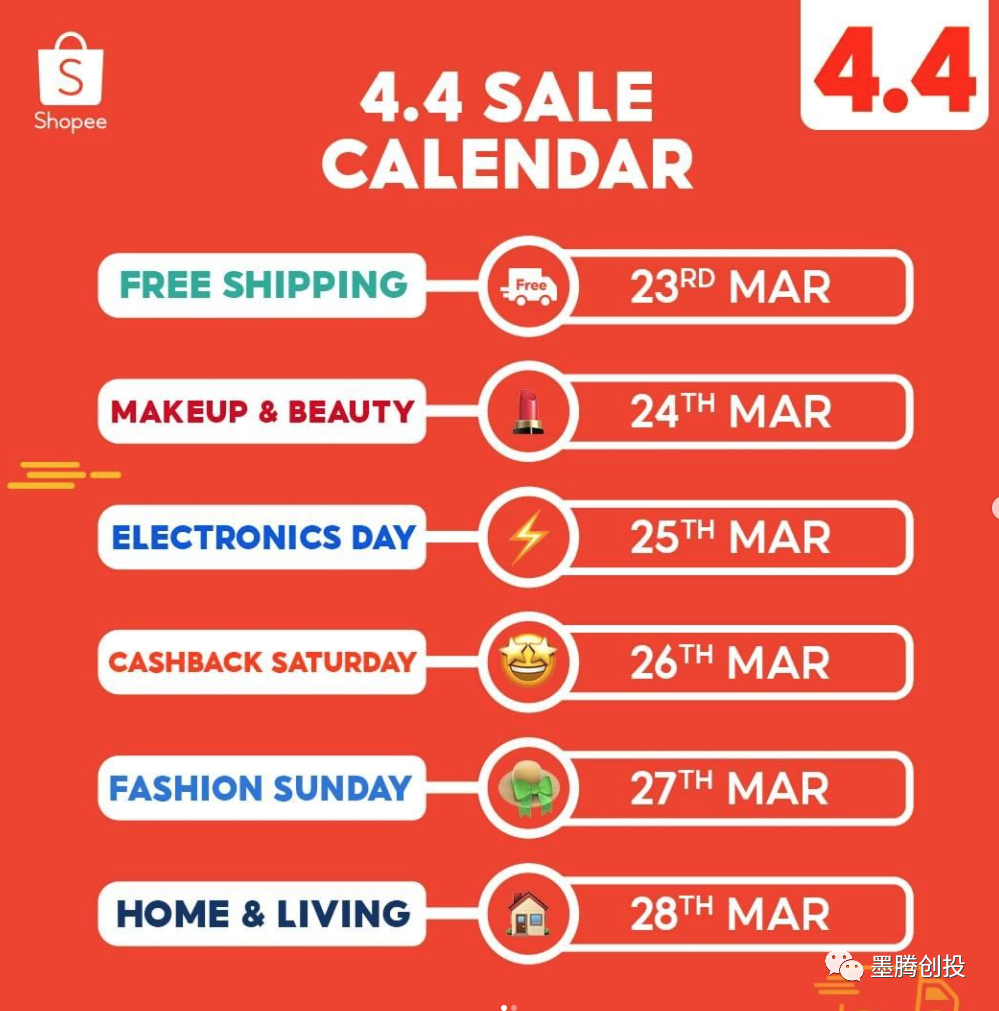 Although this is the second market outside Southeast Asia that Shopee has withdrawn from within a month, the decision to abandon the French market should have been made at the end of last year. 
Many of Momentum Works' investor friends were relieved and felt this was long overdue. We agree with that sentiment. 
Shopee entered India not only because of the large population but also because of the huge success of its sister Garena's FreeFire game in India (after all, the competitors were kicked out by the Indian government because of their ties with China), as well as the unsatisfactory competitors in India, including Amazon and Flipkart (see how big Meesho has become).
However, the subtitle of our review of Shopee's entry into India last August was "A journey to the mountain with tigers". We also pointed out in the article that: 
But there is always political risk in India. A few days ago, on August 24, a cadre from India's ruling party BJP wrote an online article about the need to beware of Chinese companies using the back door to return to India, and Garena and Shopee were presented as typical examples.
But compared to Latin America and Southeast Asia, India is not the market that Shopee must conquer – the upcoming European e-commerce markets have better prospects than India. The rivals are less competitive than in India or have visions more like Lazada or MercadoLibre.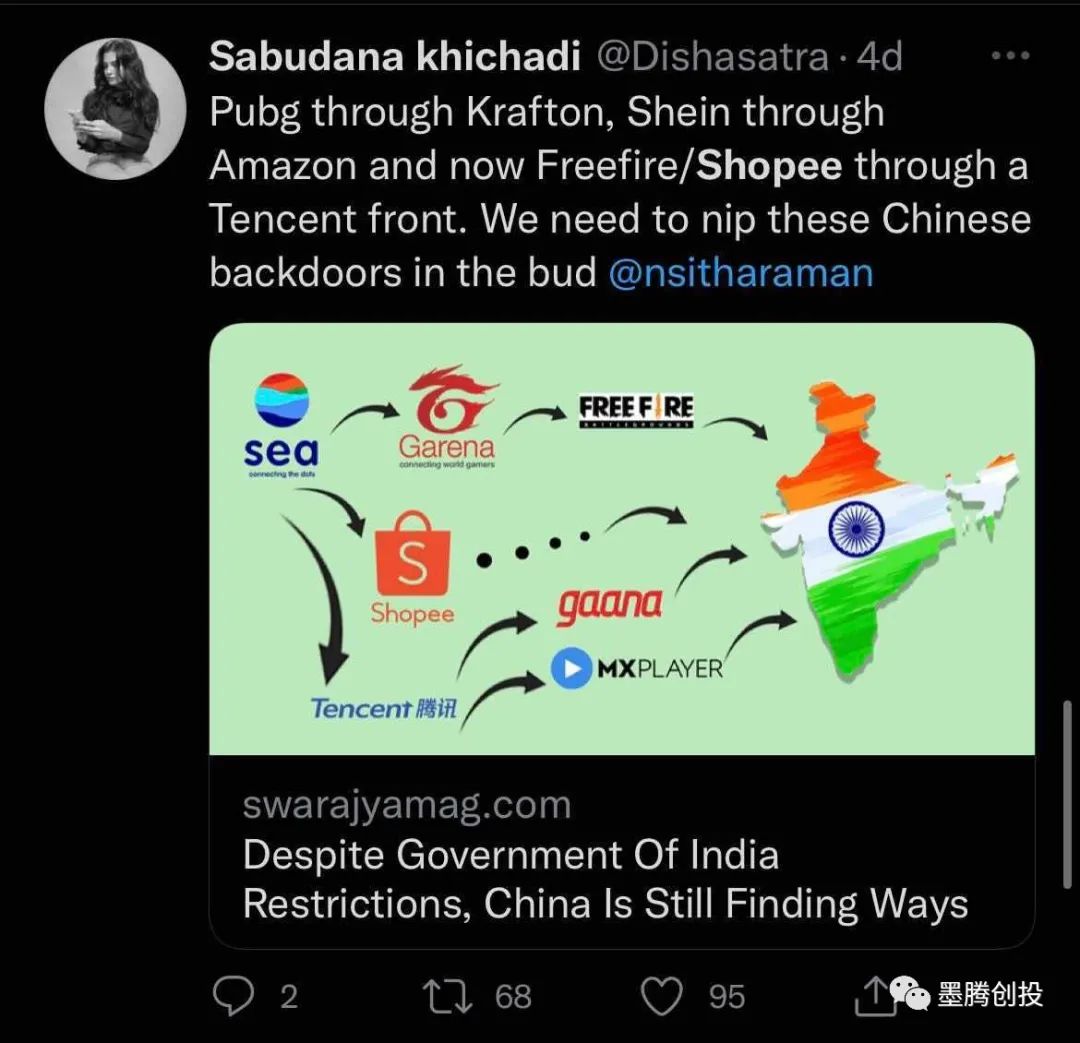 In January this year, Tencent announced that it had reduced its holdings in Shopee's parent company Sea Limited and gave up its voting rights. It was also seen as an attempt to reduce the geopolitical risk when Shopee operates in countries around the world. Our comment then was:
This move should work in most countries, including the United States, but whether it will convince Indian regulation in the long term remains a question mark.
As expected, it did not take long for India to suddenly block Garena's FreeFire in February. The Singapore government also communicated with the Indian government through official channels on behalf of Sea Group, but nothing happened. Now it turns out that we were unfortunately correct: 
From our previous experience dealing with the Indian government, it is estimated that there is likely to be no follow-up. 
The political risk of Shopee continuing to operate in India is huge in the short and even medium term – and as you can guess from India's domestic competition between e-commerce platforms, profitability is likely to be a long, long time away. We mentioned this in our 2019 forecast:
However, many other factors besides competition, including low customer unit prices, low sales conversion and repurchase rates, high shipping costs and poor logistics quality, make it difficult for all e-commerce companies to make money in the next two years as Indian e-commerce continues to be in a cash-burning phase.
In the short term, it is the right choice for Shopee to give up the difficult market in India, and focus on fighting a sure battle and improving their liquidity.