A while ago, we wrote about Buy Now Pay Later heating up in Southeast Asia. There are many active players in the region such as Atome, Hoolah, Kredivo, and Akulaku, all trying to tap on to the online shopping trends under Covid-19. We also asked our Impulso community members how they thought about this BNPL scene in Southeast Asia.
We can all agree that Southeast Asia is a (fast) growing region with many tech opportunities. As we can see, especially in fintech, there are a lot of things happening now compared to 5 years ago – from seamless payment, digital lending, to digital banking.
Other than the digital lending trend that has been existing in the region, we also noticed that the digital banking trend is gaining momentum as well. We recently released a report about the Rise of Digital Bank in Indonesia, addressing the competitive landscape and ecosystem in Indonesia.
Many conventional banks are trying to take a piece in the growing fintech landscape. Bank Rakyat Indonesia, shortened by BRI – a state owned bank in Indonesia – is  one who doesn't want to be left behind.
Just a few days ago, I watched a music video by Rossa, a famous Indonesian singer and I found the Ceria mobile application in it.
Check out the mentioned video below:
It is actually a very interesting way to promote the financial product – easily reaching 2.6 million viewers. 
Ceria, launched in early 2020, is a digital lending product by BRI. It allows their users BNPL and payment for online transactions. 
It can be used in Tokopedia (ecommerce platform), Panorama Tour (travel agent), dinomarket (ecommerce), and Garuda Indonesia . It has a limited number of merchants, but we hope to see more in the future.
And Compared to other PayLater services, I found that Ceria has relatively a lower interest 1.42% monthly or equal to 26.95% effective annually. That is similar to what credit cards in Singapore are charging. 
And let's take a look at Ceria's mobile app – whose colour scheme reminds me of OVO – a leading digital wallet in Indonesia –  a lot:
To apply for Ceria, a user needs to have an account in BRI with at least IDR 3 million monthly salary (roughly around USD307 – lower than the minimum salary in Jakarta). It is stated in the app that users can get up to IDR 20 million (around USD 1380) as their credit limit. 
The verification process is done online and relatively easy, providing ID Card, BRI debit card, and pay slip – except that the app simply doesn't work. I have been trying to apply, but it told me my data can't be verified despite having a valid ID and an active BRI account. 
BRI and its digital innovation
I noticed that BRI continuously launched initiatives in digital and startup space. In 2019, BRI launched BRI API, an open banking platform for fintech. It's corporate venture, BRI Ventures also actively invested in several fintech startups such as Modalku, LinkAja, and  Ayoconnect.
And in the same year, BRI launched a credit card in collaboration with Traveloka Paylater, targetted to Traveloka "special users". They can use this card to do online or offline transactions.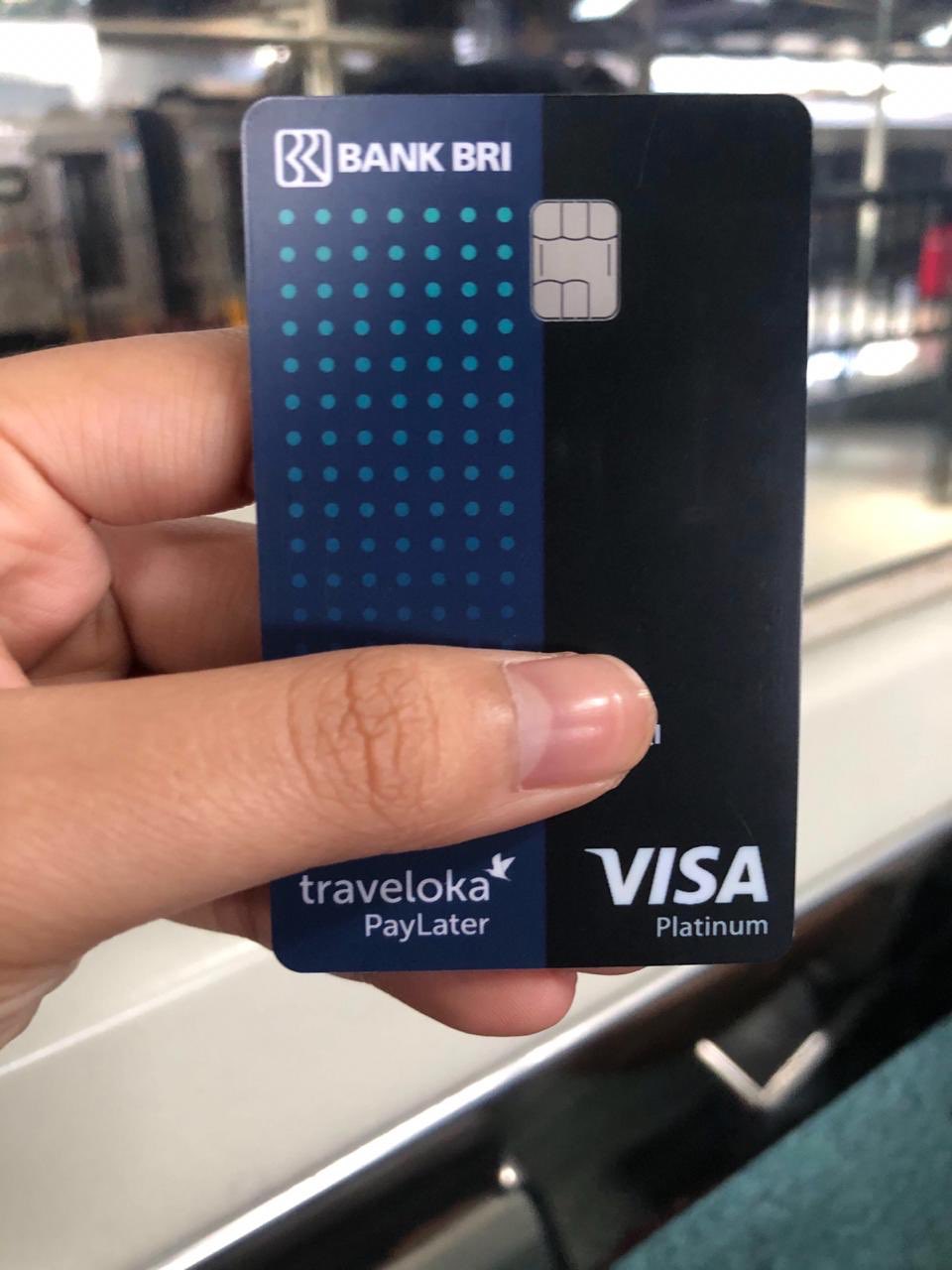 And with the BNPL they launched in early last year, BRI has proven to the public that it doesn't want to be "beaten" by new fintech startups.
However, there are many challenges that BRI might face in the future. First of all, their agility could have friction with the bureaucracy. Serving the growing market, their product needs to be developed fast which means many decisions need to be made fast as well.
However, with their corporate nature, the bureaucracy might get in the way. On the other hand, conventional banks are still bound by strict regulations that also could hamper their innovation. 
Nevertheless, BRI as the biggest conventional bank based on the assets owned in Indonesia has strong capital, human resources, networks and customer databases. These, if used correctly, could make them a formidable competitor compared to fintech startups.